Stop Trying to See All of a Museum in One Visit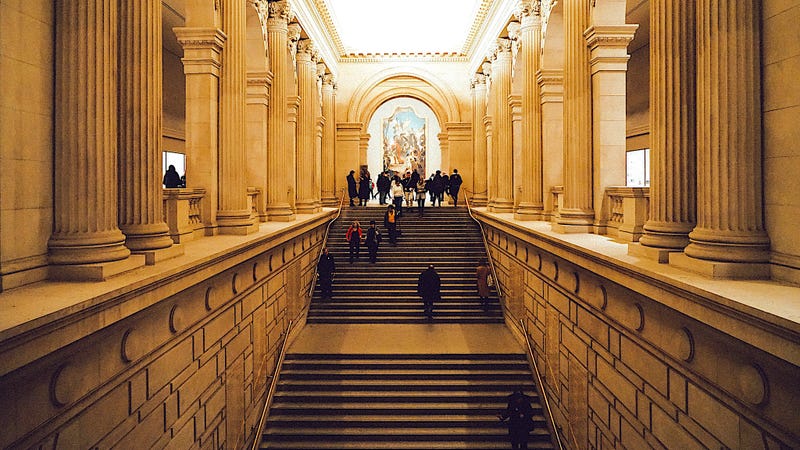 When it comes to museums, a ambitions and oddity are mostly incomparable than what a bodies and smarts can handle. If we unequivocally wish to enjoy a museum visit, devise to usually see a integrate of exhibits.
Most of a biggest museums in a universe are positively massive. You travel inside, dynamic to see it all in one day, though finish adult crashing after about an hour of browsing potion box after potion case. Your eyes shimmer over, your feet start to hurt, your mind pays reduction courtesy to any display, and a other congregation start to get on your nerves ("Can we precipitate adult and take your damn print so we can go review a description?!"). This is unofficially called "museum fatigue," and it can all though hurt a day we were once so vehement for.
Fortunately for you, museum-goer, there's an easy fix: don't try to see it all. Pick, during most, dual sections of a museum we truly, deeply caring about and spend some time there. Not meddlesome in fighting a crowds to locate a glance of a surprisingly tiny Mona Lisa? Skip it. Don't have a adore for Gothic tapestries? Go check out a impressionists instead, if that's what we indeed like. After that, maybe strike a present emporium and bounce. And we meant spending an hour or reduction in there and permitting yourself to skip out on many of a museum. When we went to a Metropolitan Museum of Art this past month we usually went to a Ancient Egypt territory and present shop. It was awesome. we saw what we wanted to see, got to spend some-more time with a exhibits we indeed cared about, and still had a rest of a day to do other fun things. we unequivocally didn't feel like we missed out on much.
This competence sound greedy to some, maybe even heresy to hardcore museum explorers, though it's critical we conduct your expectations, accept a stipulations of your tellurian courtesy span, and respect your burnout. we know we wish to see it all—I do too—but maybe we can come behind another time and see a other things if we unequivocally wish to. Chances are you'll try this two-section process and leave a museum only as pleased, if not more, than if we had seen it all.
Short URL: http://hitechnews.org/?p=54641