Meet Live OS, a Desk Sensor That Tracks Your Activity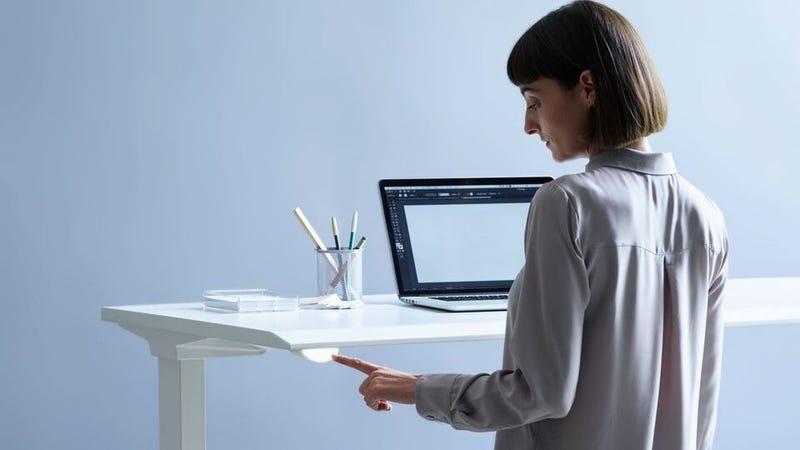 In an bid to boost capability in workspaces, Herman Miller, a seat association behind a Aeron chair and a cubicle, has launched a table sensor that collects information on how and when bureau spaces are being used.
The information Live OS collects is shown on a dashboard that companies can access. Live OS also includes an app prolongation that lets particular employees set goals for sitting and standing. In other words, it's a Fitbit for your desk.
Live OS was launched currently during NeoCon in Chicago as partial of a partnership with engineer Yves Béhar for smarter bureau furniture. It pairs with Herman Miller sit-to-stand desks and lets users control a tallness of their desks and set activity goals, like station adult for 5 mins each hour. For non-Herman Miller desks, though, it usually collects information on when people are during their desks.
Advertisement
The sensor was designed to assistance companies "lower operational costs, urge space utilization, and raise worker well-being."
Live OS claims that initial contrast showed users were 6 times some-more active regulating it, and, by being some-more active, people are "more productive, efficient, and engaged." However, a health advantages of station desks have been hotly debated.
Sensors are being sole away for $100 and a program that comes with it costs $36 per table per year. The app that pairs with Herman Miller desks costs $60 per table per year. However, Quartz records that prices dump as companies buy some-more sensors and allow to a use for longer durations of time.
Sponsored
Live OS isn't a initial program that uses information to boost workplace productivity, though. Humanyze marks worker interactions online and in-person, and GE's Current uses light sensors to lane movement.
Short URL: http://hitechnews.org/?p=8783