It's No Better to Be Safe Than Sorry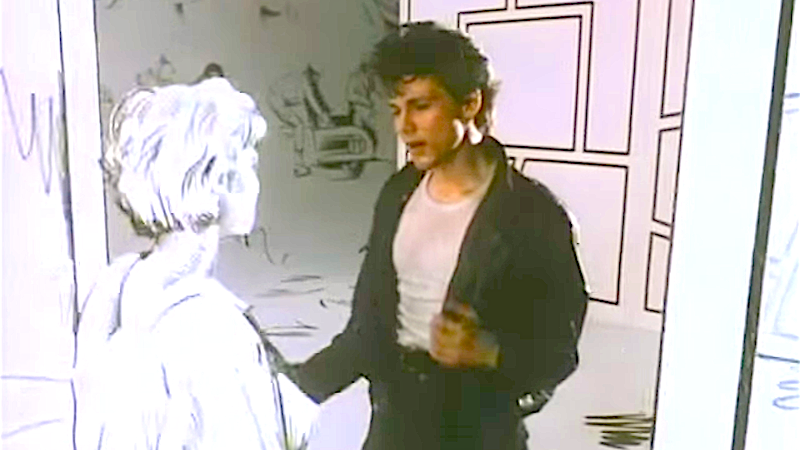 There's something so artistic about a slowed-down, capricious cover of an upbeat strain we know by heart (see: Antony and a Johnsons covering Beyoncé's "Crazy in Love"). But it can be quite transporting when a rope gives a MTV Unplugged diagnosis to one of their possess songs, as in a-ha's recently expelled acoustic chronicle of their 1980s synth-pop classical "Take on Me."
If you'd suggested to me final week that there was any approach to urge on a strange 1985 chronicle of "Take on Me" (that was 32 years ago, my friends—no you haven't aged a day), I'd have been skeptical. The video, a spectacle of rotoscoping and Stu-Stu-Studio Line by L'Oréal mousse, is still a revelation—who didn't dream that a favourite of a comic book competence strech out of a page and lift them from their drab lives into an charcterised adventure?
Advertisement
But a acoustic cover is sublime. Now-58-year-old Morten Harket still has a pipes to strike those falsetto high records in a chorus, a stripped-down orchestration is a ideal element to his sad wail, and examination a assembly members wistfully mouth a difference along with him is smashing to behold.
If we need an unimportant though still rousing soundtrack to your work day, you'll do no improved than a-ha's recently expelled MTV Unplugged: Summer Solstice album, that includes other songs we forgot we love, like "The Sun Always Shines on TV" and—well, that was indeed a usually other lane we knew on a album, though completists will conclude deeper cuts like "The Living Daylights," a thesis strain to a 1987 James Bond film, and guest turns by Ian McCulloch and Alison Moyet.
h/t Metafilter
Short URL: http://hitechnews.org/?p=35419