Check Your Emergency Supplies Now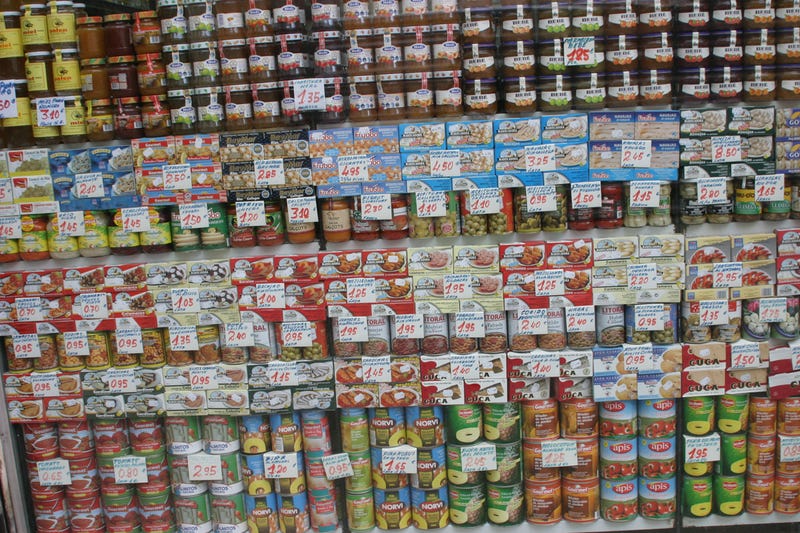 Hey there preppers! Remember when we talked about Doomsday Prepping for Non-Paranoid People? About how, in these capricious times, we should all have a well-stocked puncture kit, or in my case, an puncture cabinet? If we acquired a basis of water, food, and rigging 6 months ago, now is a a time to open your pack and check that your reserve are still functional, edible, and potable. You don't wish to wish to be mid-disaster and comprehend your batteries leaked corroded crusty muck all over a Kind bars.
Take, for example, water. Here is an glorious pamphlet, that we should expected examination each 6 months, from FEMA on how to ready your food and H2O reserve in an emergency.
Advertisement
I store my H2O in Waterbricks, or hard-sided, rectangular, and stackable containers, since my prior H2O supply, gallon mammillae from a CVS, eventually leaked in my cabinet. (If we don't wish to buy Waterbricks—I indispensable them since we live in an unit and need a space-efficient solution—you can rinse out and sanitize two-liter soda bottles—not divert or extract containers.) Replace a H2O each 6 months.
In addition, check that all else is present and in good operative order:
Do we still have adequate shelf-stable food for during slightest 3 days and ideally some-more like dual or 3 weeks? (Do we have a tiny additional for a assholes who pronounced "I'll only come to your residence in an emergency"?)
Do we still have water-purification tablets and/or unscented bleach and a medicine dropper? And instructions on how most whiten per gallon? (Sixteen drops, or 1/8 teaspoon, per gallon of water. Stir and let mount for 30 minutes. If a H2O doesn't smell somewhat of bleach, drop it. Write these instructions on a bottle in a Sharpie.)
Do we still have additional pet food or did we raid your reserve one Friday night when we were too idle to go to a store?
Do we still have an adequate first-aid kit, Tampax/pads, toilet paper, and palm sanitizer/baby wipes? (Has a latter dusty out?)
Have we non-stop or sealed any bank accounts, gotten a new driver's license, or gotten married or divorced? Check your ziplock of xeroxes of your important docs to make certain you've got all critical papers.
Did we change out any prescription meds or lapsed birth control? Do we have OTC things we need (Claritin! Tylenol! Immodium!)?
Has your eyeglass medication changed? Put a new span of specs in your kit.
Are we newly obliged for an aged person? Do they need special gear, like meds, adult diapers, conference assist batteries, or colostomy supplies?
Do we still have adequate blankets for a winter trance or no-heat situation? You didn't squeeze one for guest and displace it, did you? Rain gear/cold-weather gear/sun hat still in place?
Are your batteries uncorroded and working? Does your radio and cell charger work?
Do we still have a paper maps for removing where we need to go? Is your puncture plan still a same (e.g., you're all assembly during Aunt Rita's?)
Is your work "go-bag" still total for if we need to travel home or preserve during work for a day or dual (e.g., food, water, blanket, candle, comfortable clothes, object hat, maps, sneakers, a phone charger, a book, meds, cash, papers in a ziplock, dirt mask, a whistle, rabble bag, TP, wipes, toothbrush and paste, radio, batteries?)
For that matter, is your home "go bag" still sufficient packed? How about your car "go bag"?
Still have a can opener, application knife, flashlight, candles, matches in a ziplock, and duct tape? (No kids have squirrelled these divided for their reticent tiny child games?)
Have we combined a baby to your household? Has your baby grown? Do we have a appropriate-size diapers and formula and bottles (even if you're EBF)? Do we need baby food?
Cash in tiny bills? we know we raided my accumulate of money and it's time to replenish.
Still have a deck of cards and adequate chocolate? Better eat what we have and buy some more, only to be safe.
And now, I'll supplement one some-more thing to a list: that FEMA pamphlet. Print it out and fasten it to your kit. And congrats! See we in 6 months.
Advertisement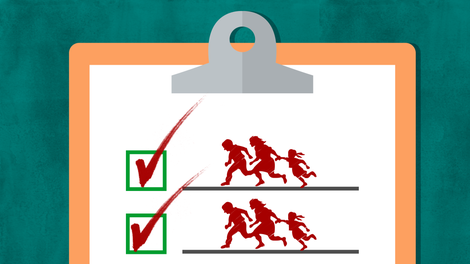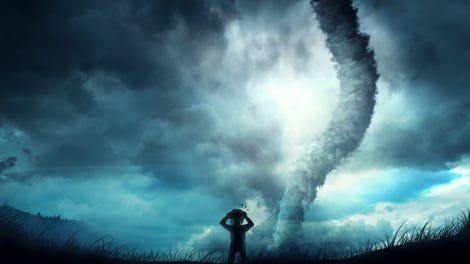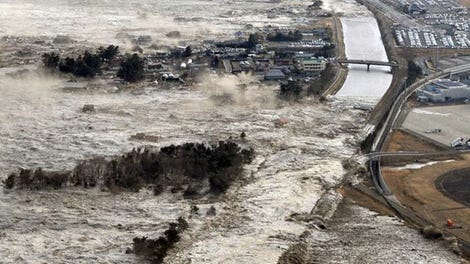 Short URL: http://hitechnews.org/?p=28871