Become a Better Leader by Improving Self-Awareness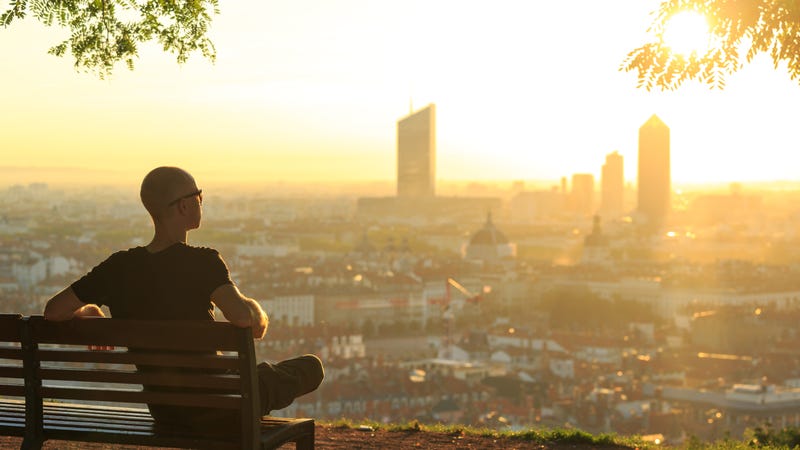 When we consider of care qualities, we generally consider of a ability to convene a troops, a clarity of vision, and a eagerness to awaken to a best work out of any group member. What we don't tend to consider of is self-awareness. Self-awareness, in fact, has a certain new-age ring to it—what personality is fibbing on her hemp bedspread, staring during a roof and meditative deeply about possibly she truly understands her innermost self?
But it turns out that being self-aware is indeed a flattering vicious trait in an effective leader. According to new investigate by Tasha Eurich, augmenting one's self-awareness is both probable and fascinating for those who wish to turn improved managers.
Eurich, essay for a Harvard Business Review, breaks her clarification of self-awareness into dual categories, internal and external. Internal self-awareness "represents how clearly we see a possess values, passions, aspirations, fit with a environment, reactions (including thoughts, feelings, behaviors, strengths, and weaknesses), and impact on others." External self-awareness is some-more that we see clearly how others see us. People who are internally self-aware tend to be happier in their jobs and personal lives; people who are outwardly self-aware tend to be some-more penetrable and have good relations with their employees.
Neither kind of self-awareness is some-more critical than a other; in fact, an effective personality would be correct to favour them both. Eurich has identified 4 self-awareness "archetypes," laid out on a nifty grid, that operation from high inner self-awareness/high outmost self-awareness to low internal/low external.
Advertisement
Hint: You wish to be high in both. Eurich writes: "[L]eaders contingency actively work on both saying themselves clearly and removing feedback to know how others see them. The rarely self-aware people we interviewed were actively focused on balancing a scale."
So how can we know if we are truly self-aware, or if you're a large fool who thinks everybody loves him when his staff is actively updating their resumes/leaving in droves/preparing for a coup? Eurich provides a brief quiz, a scaled-down chronicle of a 70-question comment that includes feedback from mixed other people in your life. (It's not separate to a 360-degree evaluations that companies do.) For a mini version, we answer some questions about yourself and other questions (also about you) are sent to someone who knows we well.
That's all good and good, though how can one urge one's self-awareness? One engaging anticipating is that a aloft on a success ladder one gets, a less self-aware one becomes (people who are successful tend to consider they have some-more skills than they indeed have; maybe since once you're a boss, a series of people peaceful to pronounce to we honestly about your skills drops precipitously).
Advertisement
And introspection indeed doesn't assistance all that much—especially if you're heading off your questions with "why." It's most some-more productive, Eurich has found, to start your questions off with what. She references an interviewee who successfully altered fields on his introspection techniques: "Where many would have gotten stranded meditative 'Why do we feel so terrible?,' he asked, 'What are a situations that make me feel terrible, and what do they have in common?'" Ideally, this gets we out of a non-productive suspicion loop—why does my staff seem so boring in meetings?—and into a prolific line of reasoning: What are in a situations in that my staff seems energized and enthusiastic?
This kind of thoughtfulness can usually urge how we feel about your career and your colleagues, and urge how they see we (or during slightest move those dual perceptions into alignment). You can't urge if you're teasing yourself, so spend some time meditative how your self-awareness, possibly regulating Eurich's collection or on your own. No hemp comforter required.
Short URL: http://hitechnews.org/?p=54957